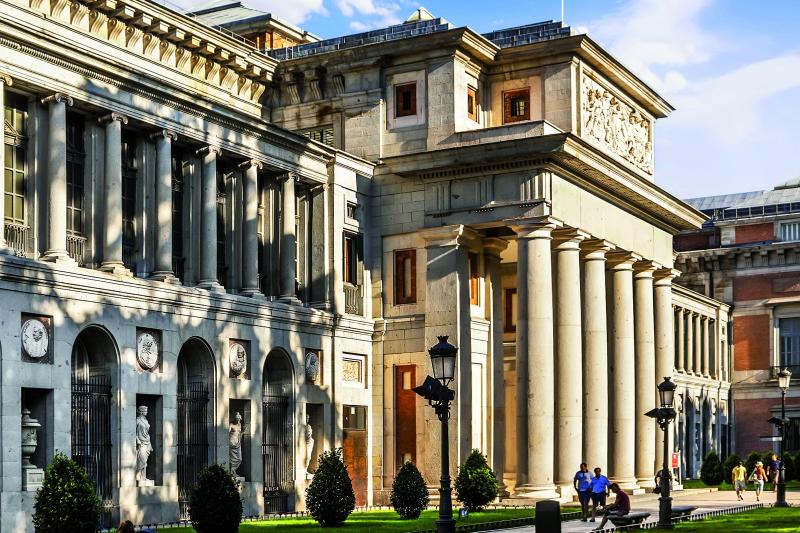 Guided Tour: The Prado, Reina Sofía and Thyssen Museums
Questo prodotto è così nuovo che non abbiamo ancora una traduzione in italiano, ma puoi tranquillamente prenotare senza problemi.
Skip the long lines to the Prado, Reina Sofía and the Thyssen museums - all during one guided tour! This tour is focused on the world of art, including impressionist paintings and learning more about famous artists such as Pablo Picasso and Salvador Dalí. Your guide tells you everything you need to know during this half-day tour through Madrid!
Cancellabile Cancellabile
Cancellabile con una tassa massima del 20% fino a 48 ore prima della data prenotata
Risparmia tempo - Salta la fila
Cos'è incluso?
- Entrance to the Prado Museum, Thyssen Museum and the Reina Sofía Museum.
- Art passionated billingual guide.
- Individual radioguided system.
- A drink - either beer, water, soft drink or wine.
- An appetizer.
Indicazioni
Guided Tour: The Prado, Reina Sofía and Thyssen Museums
Indirizzo
Calle de Felipe IV, s/n 28014 Madrid
Linea Assistenza

+44 20 3870 3444
Bisogno d'aiuto? Risponderemo volentieri alle tue domande!